Callie Craighead, SeattlePI
November 1, 2021
1from5
A person walks alone with a brightly colored umbrella in a suburban Seattle city park on a gray, rainy day
Steve Whiston – Fallen Tree Trunk Photo / Getty Imagesshow moreShow less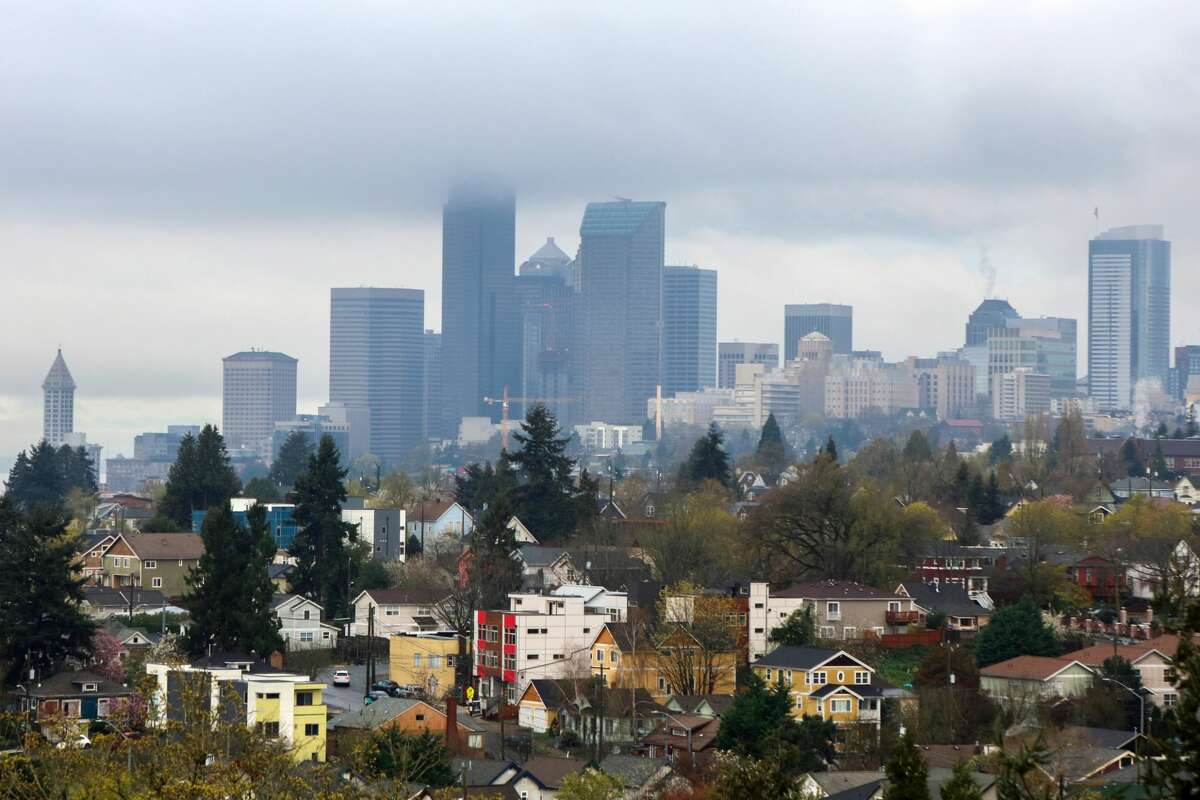 2from5
View of the Seattle skyline on a cloudy day.
H. Piorkowski / Getty Imagesshow moreShow less3from5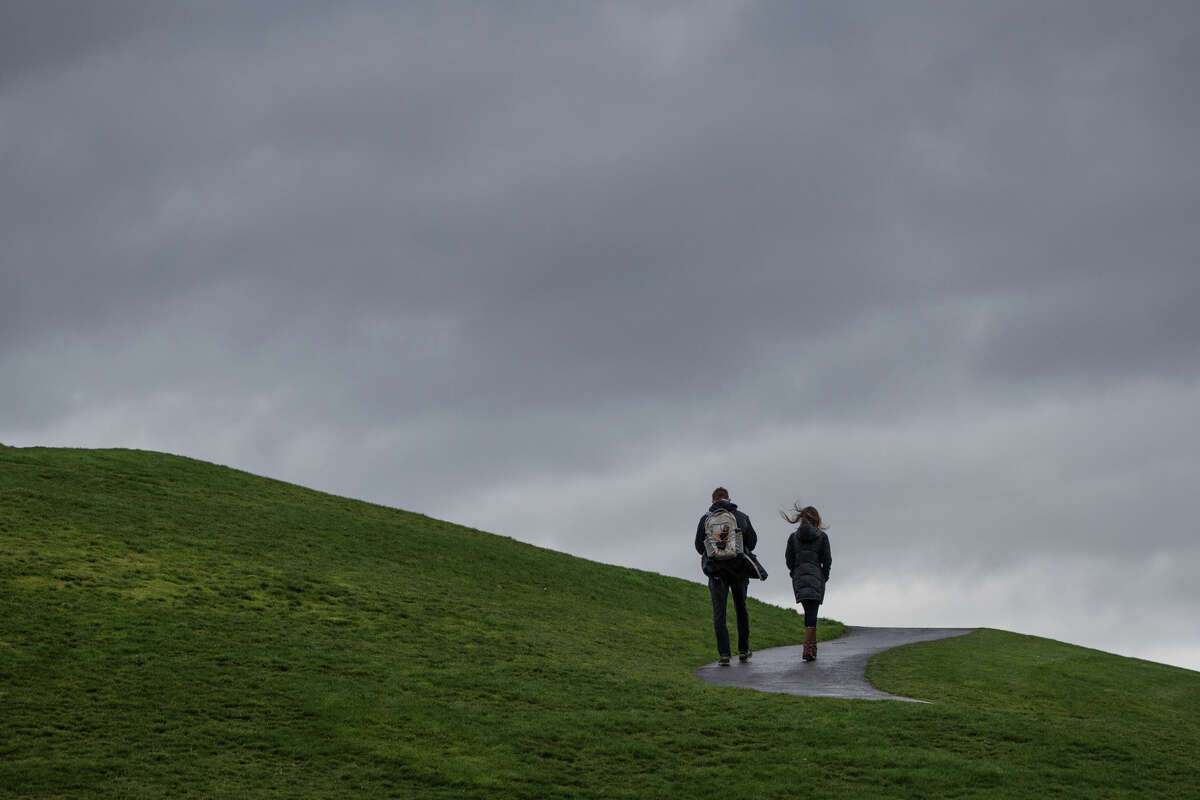 4thfrom5A couple walk to the top of Gas Works Park as wind and rain hit the area on Wednesday October 18, 2017.GRANT HINDSLEY / SEATTLEPI.COMshow moreShow less5from5
Typical gray fall weather is expected to return to West Washington this week after October ended dry with a sunny streak over Halloween weekend.
Seattle's National Weather Service (NWS) is currently predicting measurable rain every day this week as a series of four weather fronts move across the region. The first system will arrive on Monday afternoon and expire late in the evening. Tuesday and Wednesday there will be similar periods of light showers from incoming systems in the afternoon and evening hours.
Thursday is expected to be the wettest day of the week, along with slightly cooler temperatures: the overnight lows will bring Seattle's low 40s down. The rainy weather is likely to continue into the weekend, with the chance that even more weather systems will roll over the area. The rain and cooler temperatures could also bring a few inches of snow onto the region's mountain passes.
The last time Seattle had measurable rain every day for the first week of November was 16 years ago in 2005. The record for the most consecutive days of measurable precipitation at the beginning of November in Seattle dates back to 1963 when it came to the month rained for the first 19 days of the year. #wawx pic.twitter.com/k90kgTifK1
– NWS Seattle (@NWSSeattle) November 1, 2021

"Models and ensembles align well with another front Friday," wrote NWS in their Monday forecast briefing. "The air mass is slowly cooling down due to the longer time it takes for the snow level to approach the summit at Stevens Pass on Friday through the weekend."
After a dry summer of prolonged drought in the state, the tap turned on last month, with Seattle measuring 5.76 inches of rain, which is 1.85 inches above normal according to the NWS. On the coast, Quillayute measured 19.53 inches of rain last month, which is 8.85 inches above normal.
And residents should expect more of this, as the region's climate prospects for winter show above-average rainfall and cooler temperatures than previous years, largely due to a La Nina pattern in the Pacific Ocean. Although this La Nina will be weaker than last year's pattern, the odds of weather events like lowland snow during the event are still increasing.
Callie is a web producer for SeattlePI focusing on local politics, transportation, real estate, and restaurants. She previously worked for an e-commerce craft beer company and loves exploring Seattle's breweries. Her writing has been featured in Seattle magazine and the Seattle University Spectator, where she was a student journalist.