Content warning: This article contains references to murder and sexual assault some may find upsetting. Reader discretion is advised.
On top of revealing the chilling stories of each victim's tragic murder, Hulu's new true crime series How I Caught My Killer dives into the clues they purposely left for others to find. The nine-episode anthology series follows each case through interviews, archival material, and cinematic re-enactments á la Dateline and 48 Hours. It also calls out the flaws of the U.S. legal system regarding unsolved homicide cases involving marginalized groups.
The victims featured in the docuseries are Nikki Kuhnhausen, Candice Parchment, Brandy Rosine, Jesse Valencia, April Millsap, Shaneisha Forbes, John Ray, Ben Renick, and Sarah Butler. Most of the victims were 21 or younger at the time of their deaths.
More From Seventeen
All nine How I Caught My Killer episodes are now available to stream on Hulu. Here's what we know about each of the victims whose stories are told in the series.
This content is imported from youTube. You may be able to find the same content in another format, or you may be able to find more information, at their web site.
How I Caught My Killer | Official Trailer | Hulu
Watch on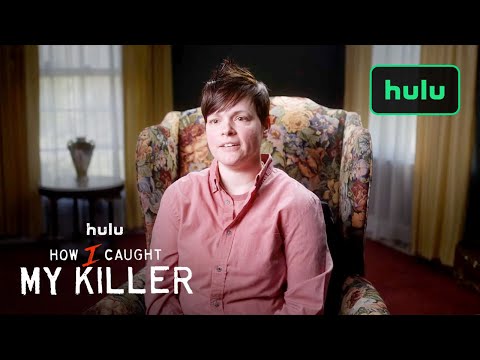 What happened to Nikki Kuhnhausen?
Nikki Kuhnhausen was a 17-year-old TikTok star who aspired to become Nicki Minaj's makeup artist and compete on America's Next Top Model. The trans teen was known among her friends as someone who inspired others to express themselves freely, especially with her growing social media presence. After arranging a date with an older man through Snapchat on June 6, 2019, she never returned. Per CBS News, Kuhnhausen was last seen alive in Vancouver, Washington.
During the investigation of her murder, Kuhnhausen's killer was revealed to be David Bogdanov, who was eight years her senior at the time. According to CBS News, he had told Kuhnhausen to get out of his car when he found out she was transgender. When in court, he said he had killed Kuhnhausen in self-defense and claimed she reached for his gun when he "rejected her for being transgender." Evidence later revealed that she had been strangled to death with an electrical chord.
When human remains were found on Larch Mountain in December 2019, certain jewelry and clothing items were tied back to the teen and the body was confirmed to be hers by investigators. The rings and jacket that were found on the mountain were the same ones featured in photos posted to Kuhnhausen's social media profiles.
Kuhnhausen's tragic death led local LGBTQ+ activists to push for legislation to ban the LGBTQ+ panic defense, which is where defendants use a victim's gender identity as an excuse to conduct violence. In March 2020, the Nikki Kuhnhausen Act (a.k.a House Bill 1687) was passed to protect LGBTQ+ people in Washington, per Clark County Today. Kuhnhausen's mother, Lisa Woods, told CBS News that she's glad the law's passage will help others. "I want her death to mean something to someone who may contemplate hurting another transgender person," Woods told the outlet.
In August 2021, Bogdanov was found guilty of murder in the second degree and malicious harassment, which is a hate crime in Washington. The Columbian reports that he was sentenced to 19 and a half years in prison.
What happened to Candice Parchment?
On April 28, 2010, 15-year-old Candice Parchment went missing from her Clayton County home in Georgia. A few months later in November 2010, investigators found Parchment's bones hidden under an old mattress in the woods and had very few leads as to who committed the gruesome crime. Per ABC News, the case had gone unsolved for nearly two years until Parchment's mother, Caffian Hyatt, found a diary of hers while packing belongings for a move.
The names of two teenage boys who had allegedly assaulted Parchment, Marshae Hickman, and Jermaine Robinson, were written in one of the diary entries ahead of her disappearance. According to a police affidavit obtained by the Atlanta Journal-Constitution, they assaulted Parchment by hitting her in the head with a rake and attempted to rape her in an abandoned house in January 2010. She had escaped the assault at the time, but police found that Hickman was already being held in Clayton County Jail for burglary. When authorities questioned him about Parchment, Hickman seemingly confessed to strangling her and putting her body under a mattress.
"[Hickman] stated that he placed his arm around her shoulders and was trying to speak with her," read the affidavit. "He stated that he then placed her in a position where his arm was around her neck. He squeezed tightly and kept his arm there until she fell limp."
Robinson was also a suspect in the murder but claimed Hickman told him to choke Parchment or he would kill them both. He ultimately testified against Hickman, who was found guilty of 12 charges, including Parchment's murder. Per The Sun, Hickman was sentenced to life in prison without parole, plus 20 years and received a conviction of an additional 50 years in prison for attempting to previously kill Parchment. Robinson was also sentenced to 15 years for the attempted sexual assault in January 2010.
What happened to Brandy Rosine?
On May 17, 2012, Ohio native Brandy Rosine planned to drive an hour into Pennsylvania when her ex-girlfriend Jade Ohlmstead invited her to a house in the woods. When Rosine felt weary about the location of the house, which belonged to the family of Ohlmstead's new girlfriend, Ashley Barber, she texted her friend that she had a "funny feeling."
Rosine eventually stopped answering her family's calls as she was lured into the house by her ex and tortured in multiple ways before being buried alive in a shallow grave. According to a report by Youngstown, Ohio-based news station WMFJ, an autopsy revealed that Rosine had "blunt force trauma to the head, 15 lacerations to her scalp, a skull fracture, and a rope around her neck" as well as evidence of suffocation and brown liquid in her nose.
Per the Daily Mail, detectives searched Ohlmstead and Barber's house, where they discovered a journal where they gloated about the murder and referred to it as a "perfect" crime. In 2013, the couple was sentenced to life in prison without the possibility of parole.
What happened to Jesse Valencia?
Jesse Valencia was a 23-year-old college student at the University of Missouri in Columbia who had an affair with a married police officer and father, Steven Rios. According to CNN, Rios was prompted to murder Valencia when he had planned to tell the police chief about their romance. On June 5, 2004, Valencia was found with a slit throat on a lawn near the University of Missouri. Per CNN, the medical examiner discovered that the wound was so deep that there were knife marks on his spine.
The report revealed that Valencia and Rios' relationship started seven weeks before the murder when Valencia was arrested for screaming at police after they broke up a "wild" party on campus. Rios, whose hair and DNA were found on Valencia's dead body, was sentenced to life in prison with an additional 23 years when he was found guilty of second-degree murder and armed criminal action, per Oxygen.
What happened to April Millsap?
In July 2014, 14-year-old April Millsap was walking her dog along the Macomb Orchard Trail in Armada, Michigan when she was hit on the head with a motorcycle helmet and stomped on by James VanCallis, who was 36 at the time. When Millsap didn't return home from her walk, her mother filed a missing persons report to authorities. Her body was found in a drainage ditch hours after her walk when her dog brought joggers to her remains.
CBS News reports that authorities believedVanCallis had killed Millsap after a failed attempt to sexually assault her. According to a police officer's testimony, Millsap's blouse "was torn from her body and moved around her waist area. Her undergarment had been removed from around her waist and were down about the ankles." A medical examiner also found that she died from "blunt head trauma and asphyxia due to neck compression."
While VanCallis' DNA wasn't linked to Millsap's body during the time of her death, three witnesses told authorities that they saw him talking with Millsap along the trail shortly before the events unfolded. Per CBS News, prosecutors found that the shoe print on Millsap's body matched the "unique" print on VanCallis' athletic shoes. Local news affiliate Click On Detroit reports that he was convicted of first-degree murder, felony murder, kidnapping, and attempted criminal sexual assault and sentenced to life without parole.
What happened to Shaniesha Forbes?
14-year-old Shaniesha Forbes was a freshman at the Academy for Young Writers in Williamsburg, Brooklyn when she was brutally murdered by her 20-year-old boyfriend, Christian Ferdinand, in 2013. According to the New York Post, Ferdinand had strangled Forbes, covered her body in Axe body spray, and lit her on fire after he found out she may have been pregnant with his child and allegedly forced her to get an abortion. An autopsy report revealed that Forbes was never pregnant, per the Daily Mail.
Ferdinand stuffed Forbes' remains into a suitcase before discarding them at Gerritsen Beach in Brooklyn, New York. A report by the New York Times says her body was found with burn marks on her hands, arms, and legs. Ferdinand was found guilty of Forbes' murder and was sentenced to 25 years to life in prison.
What happened to John Ray?
Air Force veteran John Ray was working as a well-respected paralegal before he was gruesomely murdered by Torico Jackson, who he met on a dating app in May 2004. The 32-year-old was found dead in his Lakewood Heights, Georgia home a few days after he had taken his last breath. According to the Atlanta Journal-Constitution, he had been forcefully stabbed several times in his head and chest and the weapon's blade broke off in his body. Jackson had wiped any DNA and fingerprints away with bleach and took Ray's TV, stereo equipment, and car when fleeing the scene. After crashing into a pole with Ray's car, he ran away on foot and Ray's murder case went cold until 2011 as authorities had trouble finding any leads.
In 2008, Jackson was held at the Valdosta State Prison for an armed robbery conviction. The Atlanta Journal-Constitution reported that the Fulton County district attorney's investigator Marshal English and Atlanta police homicide Detective David Quinn cracked the case weeks before Jackson was scheduled to be released from prison. He was sentenced to two life terms plus 25 years.
What happened to Ben Renick?
Snake breeder Ben Renick was considered a rockstar in his field before he was killed in June 2017. People reports that Renik created "designer pets" that would sell for up to $100,000. His wife, Lynlee, had called the police saying that she found him face down in a pool of blood and that she believed he might have been attacked by one of the reptiles in his snake facility in Missouri. However, according to CBS News, Renick was shot in the back.
When authorities began investigating the case, Missouri State Highway Patrol criminal investigator Devin Foust initially had eyes on Renick's brother, Sam, as a "heavy suspect," since Lynlee told police that he might have been involved in the murder. Eventually, Lynlee was investigated as a suspect once police found out about the troubles she had in her relationship with Renick. Not only did she have two affairs, but constantly fought with her husband about money regarding the snake business. People reports that she also faced financial troubles from a spa business she had opened a year before her husband's death. Foust added that Lynlee feared that a divorce from Ben would result in lost custody of their child, as well as access to his $1 million life insurance policy and large proceeds from Renick Reptiles.
Per the Columbia Missourian, Lynlee had enlisted one of her ex-boyfriends, Michael Humphrey, to go with her to the snake breeding facility on the day Renick was killed. In court, she testified that she was unaware Humphrey had a gun on him and both blamed each other for shooting Renick to death. Both Humphrey and Lynlee were found guilty of second-degree murder. In 2021, Humphrey was sentenced to life in prison while Lynlee was sentenced to 16 years.
What happened to Sarah Butler?
20-year-old Sarah Butler came from a stable, two-parent household in Montclair, New Jersey, and was a first-generation college student at New Jersey City University before she was killed in 2016. Butler struggled to make friends on campus, so she turned to an app called Tapped, where people connect for different purposes. That's where she met Khalil Wheeler-Weaver, who offered her $500 to have sex with him. After some hesitation, she agreed and met up with him, and was led to her demise after he strangled her to death with the leg of her sweatpants, per the Associated Press. When her body was found, it was hidden under branches in Eagle Rock Reservation.
According to NorthJersey.com, she was the final victim in Khalil Wheeler-Weaver's killing spree that targeted three others, who happened to be sex workers. Two of them were murdered while one made a "narrow" escape. Butler's friends helped authorities crack the murder case by creating a fake profile on the Tapped app to lure Wheeler-Weaver in. The Associated Press notes that once the killing spree was tied back to him, Wheeler-Weaver was sentenced to 160 years in prison.
Assistant Editor
Sam is an assistant editor at Seventeen, covering pop culture, celebrity news, health, and beauty. When she isn't draping her cheeks in blush, you can probably find her live-tweeting awards shows or making SwiftToks.