Seattle cop didn't violate rules when he shot at suspect who threw burning wood into squad car, review finds
A citizen filed a complaint about the incident, which occurred in October 2020, but the Police Accountability Office ruled the officer had not broken any rules.
SEATTLE – The Office of Police Accountability (OPA) says a Seattle police officer followed proper procedures when he fired his gun at a suspect late last year.
On October 15, 2020, Seattle police in the area between Dexter Avenue and John Street in South Lake Union responded to a report of a man walking around with a piece of burning wood that later came out as 2×2.
When the officer found the suspect, the suspect ran to the officer's patrol car and put the burning piece of wood in the driver's side window, injuring the officer and destroying the vehicle.
According to the OPA, the officer fired seven shots at the running suspect in just under three seconds. The suspect was not injured by the gunfire.
According to the OPA, a citizen who was not involved in the incident or who was not present at the scene filed a complaint with the agency alleging that the officer violated the guidelines when he hit the "close neighborhood" on the " unarmed "suspect.
The entire incident was captured on a body-worn dash cam and surveillance video released by the Seattle Police Department, which the OPA reviewed in the course of their investigation, and a third-party video that recorded the incident.
The OPA found that the officer's use of lethal force was appropriate due to the imminent threat of bodily harm caused by the suspect waving the burning piece of wood. In addition, when the officer fired his weapon, there was a brick wall of a building behind the suspect, not an inhabited area, so OPA determined that there was no danger to the general public from the officer firing his weapon.
The video, which was worn on the body, shows how the officer only fires his weapon with one hand, which the citizen also brought up in his complaint. The OPA review revealed that the officer was trained and qualified to shoot with one hand, and he was using his other hand to control the patrol car at the time.
OPA concluded on Wednesday that the officer did not violate his training or behavioral rules during the encounter.
The 37-year-old suspect was eventually arrested by other forces.
The officer involved suffered life-threatening injuries, the police said.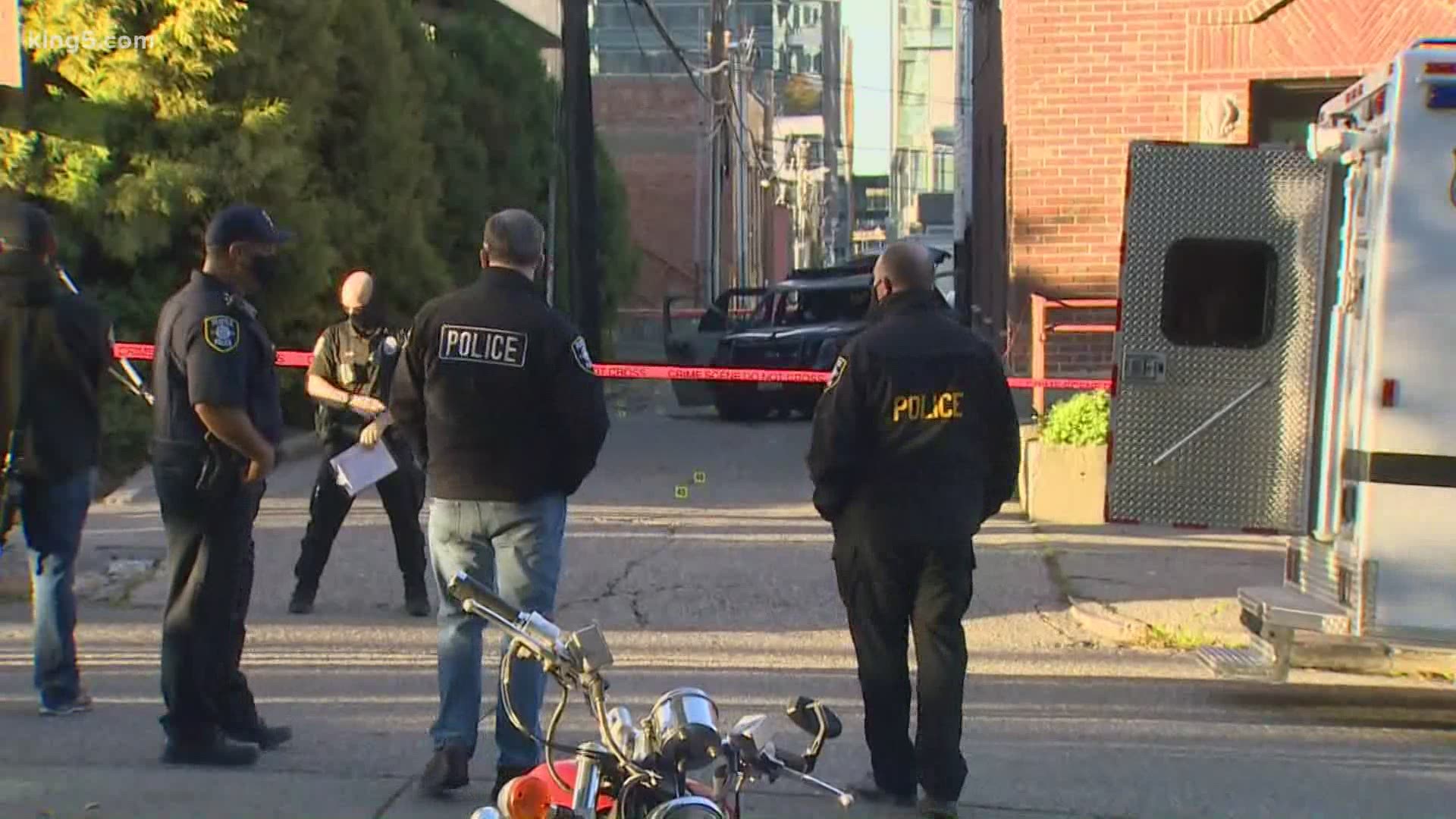 RELATED: Seattle Police Released a Video Showing the Suspect Throwing a Burning Log into a Patrol Car