Seattle – What a gorgeous day across the region and not only did we experience mostly dry conditions we saw record warmth. SeaTac hit 59 and that ties the record set back in 1968.
To put our seasonal highs in perspective the Seattle area should see temps landing in the upper 40s for this time of year. In fact, the average for the end of February is only 52.
So warming to almost 60 Saturday felt more like April than mid-winter.
Overnight temperatures will only cool into the low to mid 40s with a few showers rolling through Puget Sound. The normal low for this time of year is 38.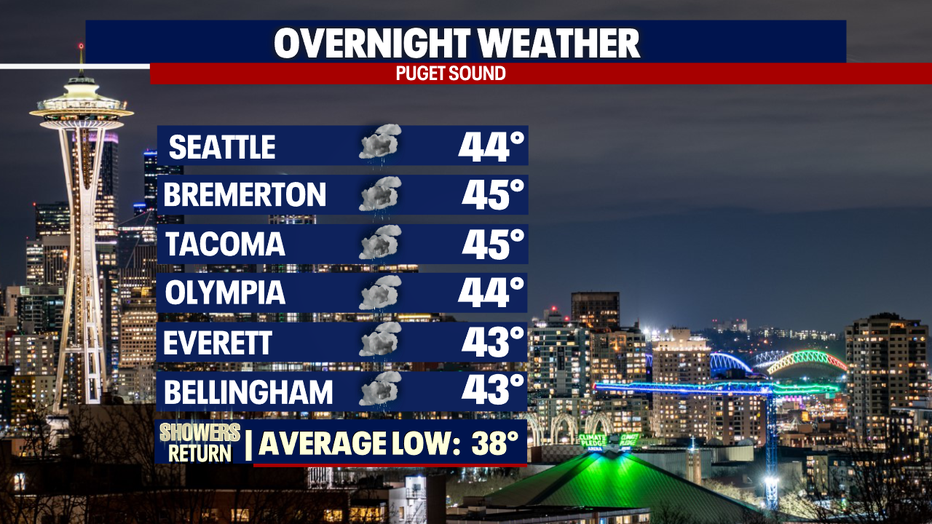 We're keeping a close eye on all rivers across Western WA, especially the Skokomish River in Mason County where levels are falling after pushing close to record heights Friday. Right now the Skokomish River is at minor flood stage and will continue to drop.
A "Flood Warning" for that area will remain in effect until further notice as more rain is on the way.
A "Coastal Flood Advisory" is now up for Admiralty Inlet, Puget Sound, and south into Lewis County from 8am Sunday through noon. Minor coastal/tidal overflow is expected.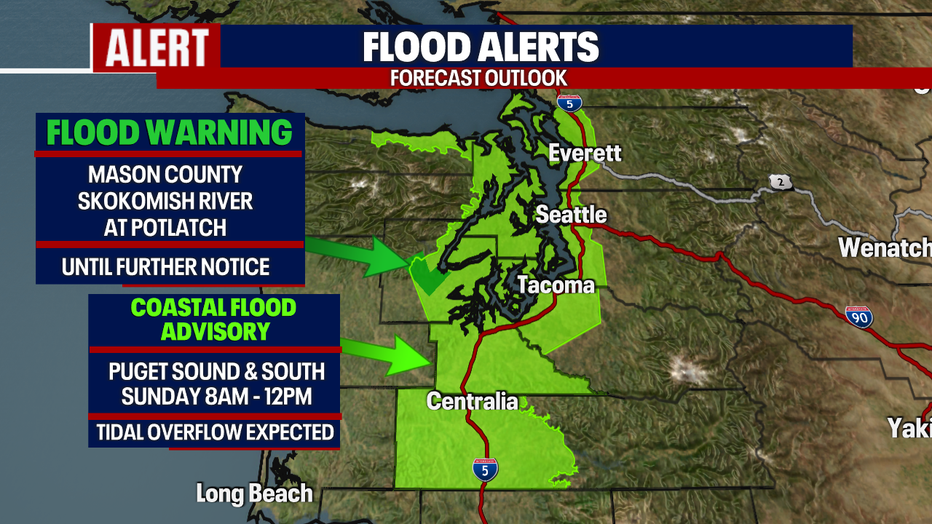 We're forecasting pockets of rain Sunday with highs cooling into the low 50s which is still above average.
Over the mountains snow levels will come down to near 3,000′ by Monday. This means we'll see a fresh coating of snow over the passes with more snow into next week as levels drop to 1,500′.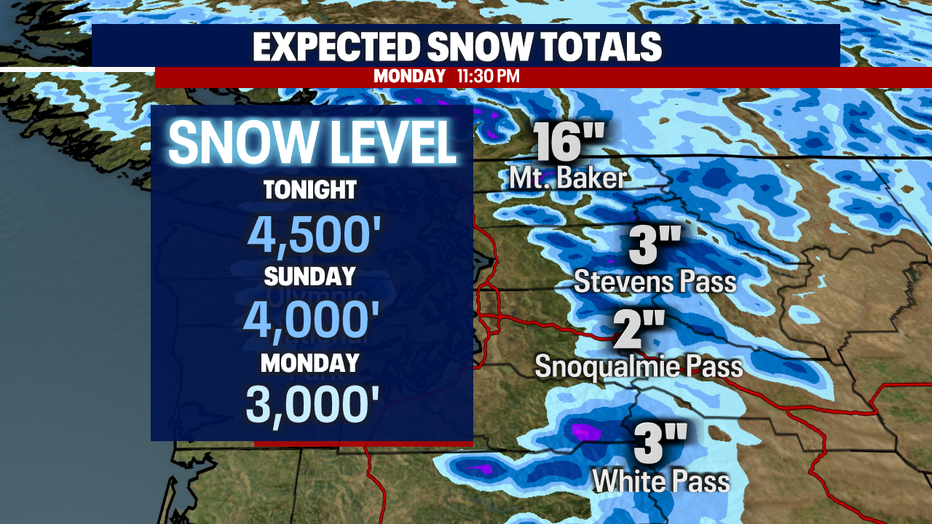 And even though we're not forecasting more than 2-3″ over the central mountains a "Winter Weather Advisory" goes into effect Sunday through early Monday for the Southern Cascades where 5-10″ is expected with higher amounts above 5,000′.
Unsettled weather will take us through next week with a chance for thunderstorms and gusty winds Wednesday. Highs will fall into the mid to upper 40s with lows finally finding their way back into the 30s. Enjoy!
Have a great rest of the weekend everyone! ~Erin Mayovsky, FOX 13 Forecaster