click to enlarge

click to enlarge


KAREN LALLIER
Ukraine.
What didn't the media cover that it should have?
There are so many mental health problems and very little help. Especially for children.
click to enlarge


PAUL CHARBONNEAU
donald trump The Jan. 6 hearings and what came out of it.
What was missed?
I'm very concerned about global warming. There should be more on that.
click to enlarge


AMBER RAMIREZ
The Ukraine was.
What something undercovered?
The big oil spill in Kansas from the Keystone pipeline. It was the biggest spill in 10 years.
click to enlarge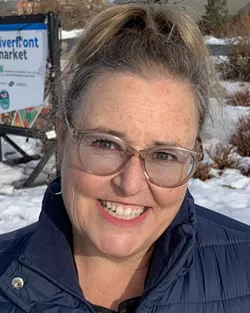 FAITH SEYMOUR
Overturning Roe v. Wade, especially as a woman. I'm very supportive of the decision.
click to enlarge


LAURA ALVAREZ
Roe v. Calf.
What was undercover?
Roe v. Calf. Setting abortion aside, it also affects women's rights and health care.
INTERVIEWS BY NICHOLAS DESHAIS
12/29/22, RIVERFRONT PARK