A man in his twenties was killed early Friday when another man started shooting "for no apparent reason" at a Spokane Valley party, the Spokane County Sheriff's Office said.
A caller reported the shooting at around 4:30 a.m. in the 1900 block of Evergreen Road, the sheriff's office said in a press release.
The caller told them that the party was "alcohol and illegal hard drugs" and that a man fired a gun there for "no apparent reason," the sheriff's office said.
A gunshot victim in their late 20s was found dead on the scene, and 30-year-old Zachary R. McGlocklin was arrested on suspicion of second degree murder and quadruple second degree assault.
Neighbors around Evergreen Road and 19th Avenue said Evergreen was locked into the evening.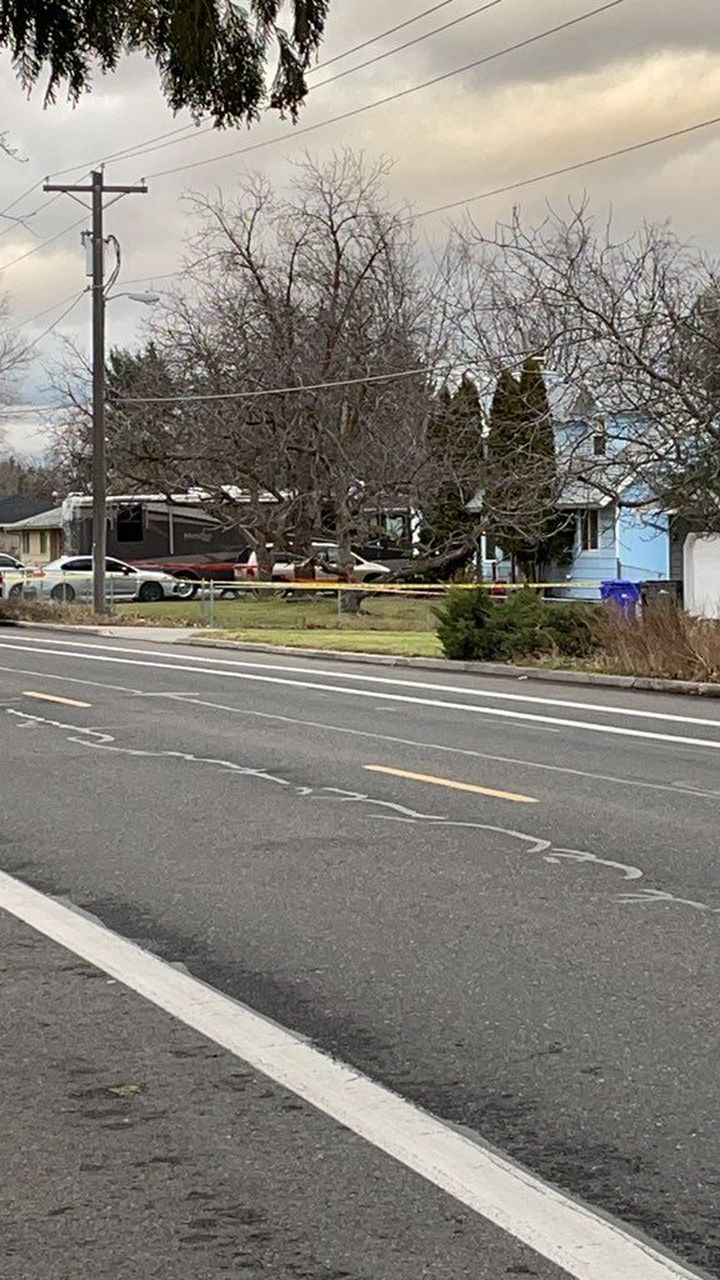 Police tape can be seen outside a house near Evergreen Road and 19th Avenue in the Spokane Valley on Friday. (Garrett Cabeza / THE SPEAKER REVIEW)